WHAT'S NEXT FOR JAMES COMEY? HOPEFULLY, PRISON!
06/11/17 – WHAT'S NEXT FOR COMEY? MAYBE LAW (NOT!), CORPORATE WORK (NOT!), POLITICS (MAYBE, WITH THE ABILITY TO LIE AND CORRUPT THAT HE POSSESSES!)
http://hosted.ap.org/dynamic/stories/U/US_COMEY_WHATS_NEXT_6TH_LD_WRITETHRU?SITE=AP&SECTION=HOME&TEMPLATE=DEFAULT&CTIME=2017-06-10-20-23-49
COMMENTS GIVEN FREELY: "Liar, liar pants on fire!" James Comey wouldn't know truth if it bit him on the ass. He has slimed his way through Washington over the years trying to convince people that 1. He is competent (he is not), 2. He is honest (he is not), 3. He is good at his jobs (he was not). What he is good at is being a lying slimeball with NO loyalty to anyone but himself. This is a Washington political trait for sure. Any publishing house claiming to pay this waste of tissue $10M for a book deal wants to lose money, and a lot of it. The libotard press is once again lying to push up the slime out of Washington. Comey fits the bill perfectly. He is exactly what Trump is trying to flush down the toilet, and clean the swamp of.
06/11/17 – US DRONE BASE, ARBA MINCH ETHIOPIA DISAPPEARS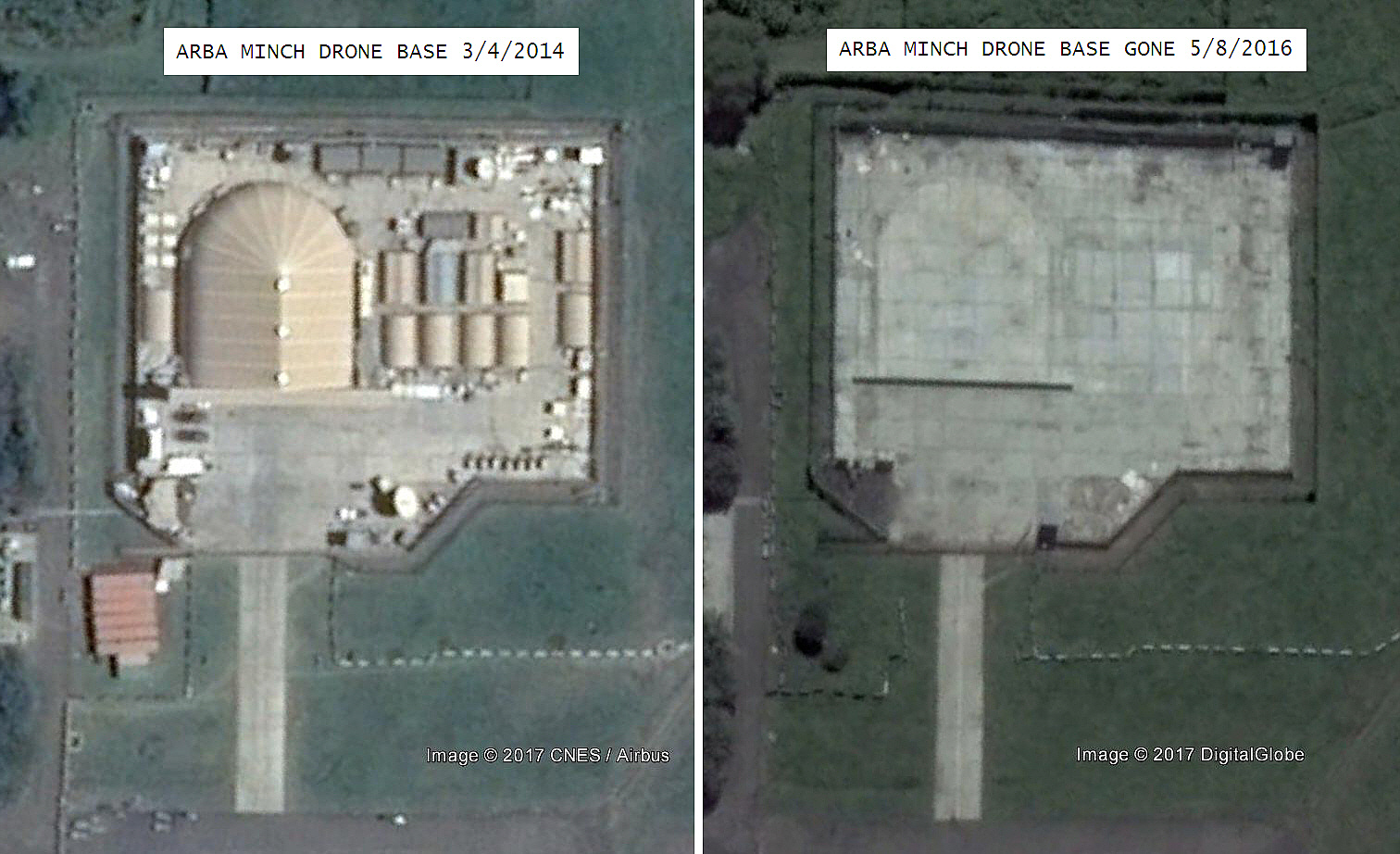 Filed under: Corruption, Government Waste, Intelligence, Investigations, National Security, Trump | Tagged: comey book deal, comey future, comey testimony, democrat press lies, drone base ethipoia, drone base gone, fake news, james co=mey, james comey liar, liberal press lies |